Amazing 'Tiger Dance' of Odisha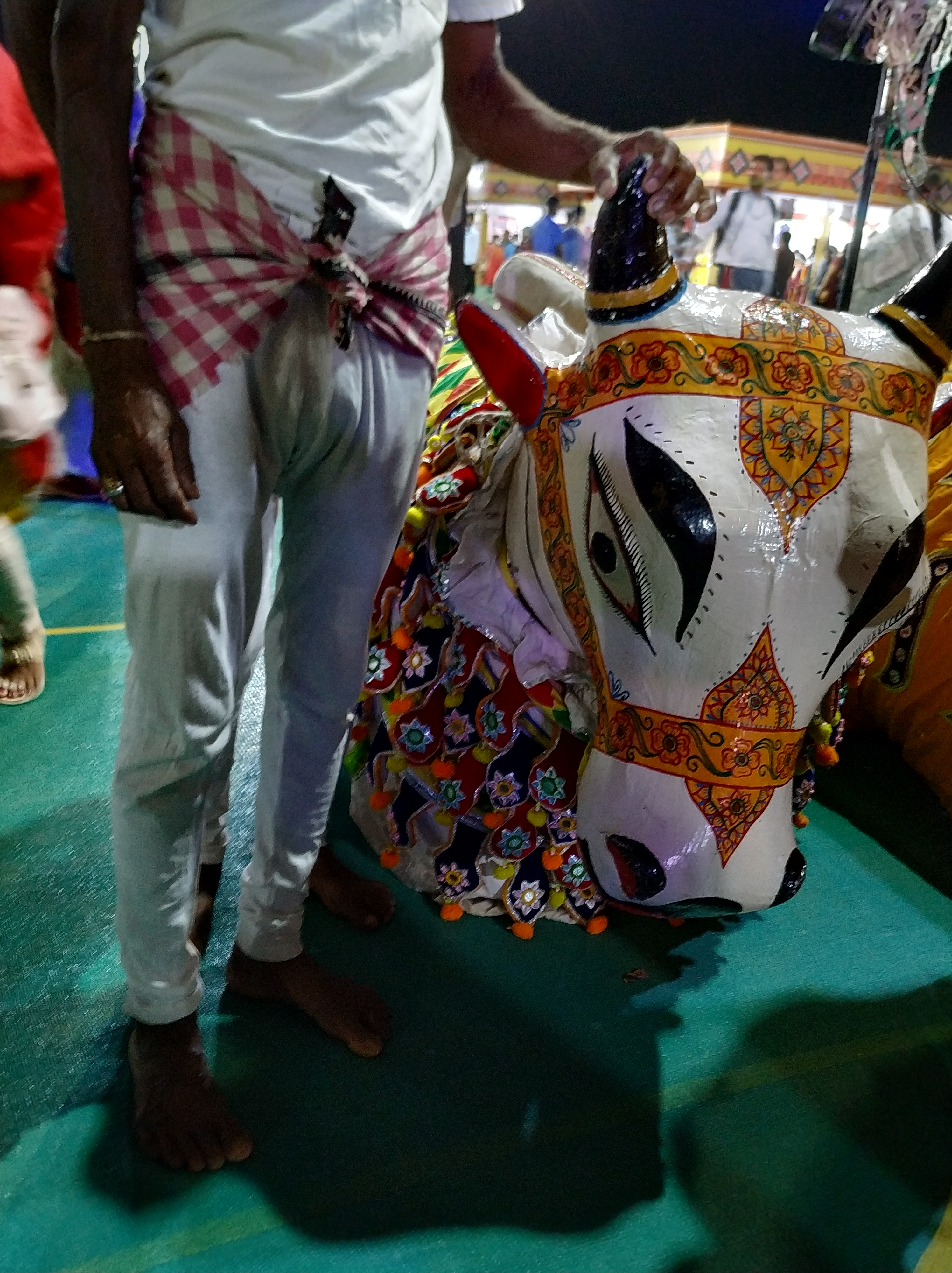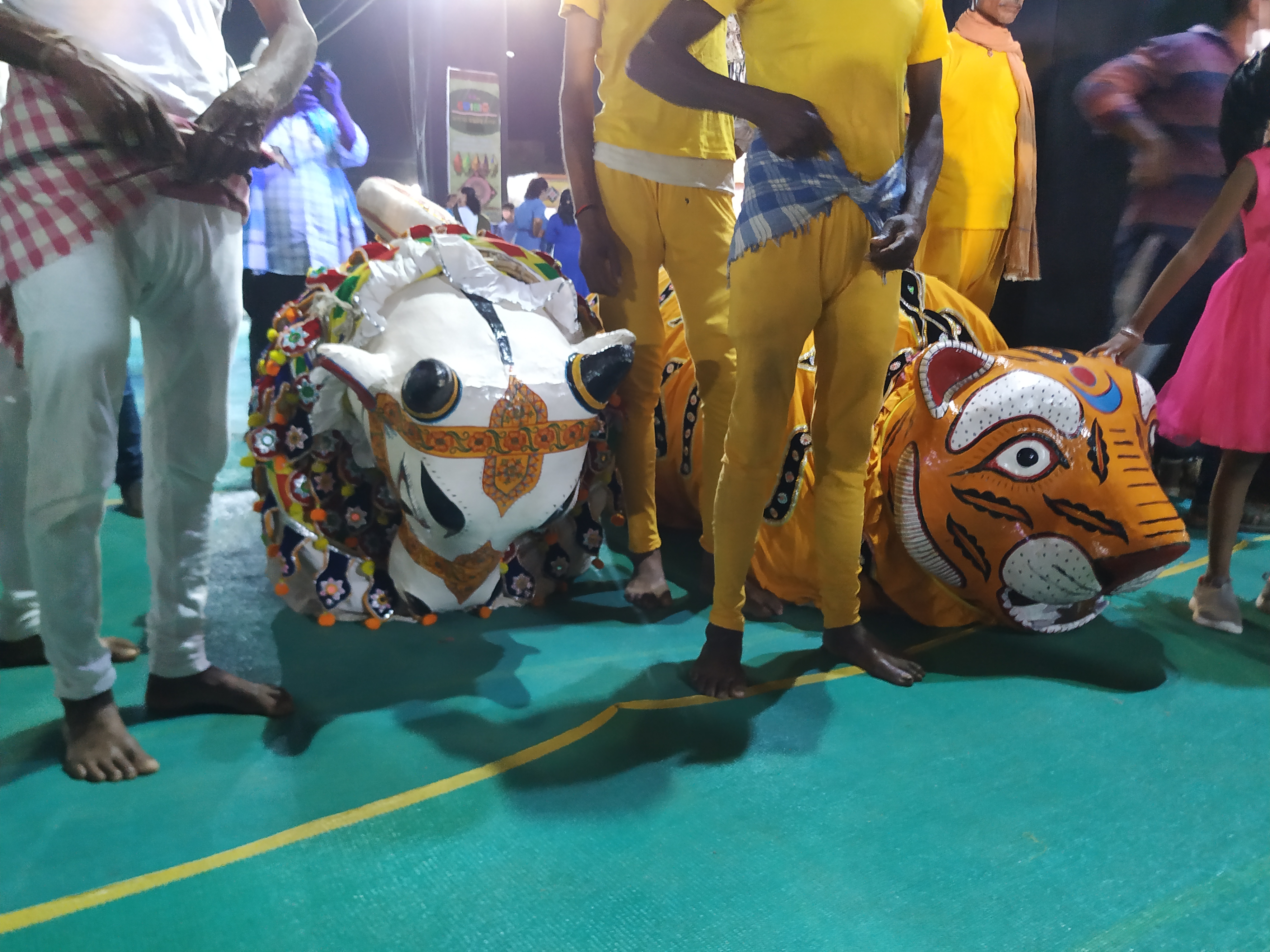 Bagha Nacha or tiger dance is a widely performed folk dance in Ganjam district( especially in Polasara and Buguda area) of Odisha .Why only Ganjam, in almost all the districts of South Odisha, these tiger dances are now being performed during the local festivities particularly during ' Thakurani Yatra' . Even in the suburbs of Andhra Pradesh, tiger dancing can be seen during 'Thakurani Yatra . This dance is gradually vanishing. The body of the artist is totally shaded, the head is covered by a cowhide cap and a calfskin outline (Galisi) of a tiger's face with moustache. The 'tiger' artist moves among gathering of trackers to Mood of 'Changu' (a percussion instrument ) and trumpet (Bira Turi). This Dance is truly challenging to perform. The trackers serenade Mantra to control the tiger's anger. The kids fear this sort of moves .
This dance is unpredictably connected with the popular Thakurani Yatra of Ganjam region. The mother goddess Durga thakurani likewise envisioned riding on a tiger or lion . During the performance of the dance , the artist is encircled by a gathering of changu players who by beating changu urge him to dance. There are also a few topical varieties which incorporate encounters between tiger and bull. The essential explanation of utilizing 'Cover ' in veil dance is the impression of the crude desire of the individual where he generally needed to battle with nature and different adversities . Might be they were frantic to feel that godlike inclination subsequent to having played out this dance during former times . Most presumably prior, this was an imitative dance of tribals who used to perform it when they went hunting. …..
Dr. Manoj Mishra, lunarsecstasy@gmail.com